The most powerful and invisible force in our lives
The most powerful and invisible force in our lives is our beliefs. Powerful because they shape our perception of reality. Invisible because they reside in our subconscious.
Beliefs are formed as we are growing up.  Learned as survival mechanism, a behaviorally modifier, a way of operating.  Growing older these mechanisms fade into our subconscious. In later years we may layer on other programing. The spouse that left us may start a new program. Or an other traumatic event, slights by others, or even our successes.
To make it simplistic, these invisible programs both filter and shape our reality.
The image of a filter is appropriate. What does a filter do? It let's some things in, while designed to keep others out. A water filter for instance. As water, and other confinements, flow through the filter, only the water gets through.
Your personal filter works the same way. Very strong emotional beliefs filter out information that your subconscious deems a contaminant. Harmful to your well-being.
However, that is not the only affect of these personal programs. They also work to shape reality. Information comes in that does quite agree with our beliefs. With a little tweak here, a little tuck there, and you hear and see exactly what your subconscious wants you to see and hear. Magical.
This explains why CEO's of small organizations have trouble transitioning to a larger corporation. What made them successful before, their beliefs and subconscious success programs, don't fit the new world.
It also explains why people seem to end up in the same place. Doing the same things. Our five sense pick up information, our subconscious checks our belief filters and shapes, then we react.  Illustrating this is the commonly heard phrase, "that is a hot button of mine." Really, a hot button. I have to stop myself from looking for someones "hot button". All that means is that their belief filters and shape makers have a specific negative reaction under certain conditions.
If you ever wondered why you feel the way you do. Or reliving a bad situation that you swore you would never would do again.  Stop. Check your beliefs.  For they are the most likely cause.
Setting aside your own personal experiences, it is easy to examine their affect from a distance. Let's consider a 15th century sailor.
A 15th century sailor stands on the dock in the early morning listening to the waves and the sounds of seagulls.  Looking out over the ocean, towards the horizon, he feels uneasy. He has a passing thought sailing towards the rising sun. It is the source of his uneasiness. Believing that the earth is flat he can picture the edge of the Earth.  A mist shrouds the oceans edge and he sees his ship accelerating towards the edge. As if he is falling over a cliff. Shuddering he turns away from the rising sun.
Another man approaches the sailor.  He asks if the sailor if his ship is for hire.  The sailor nods his head believing that his fortune is changing for the better.  The sailor inquires as to the destination. Then man explains that the Indies are his final point of call. He then proceeds to explain his belief that the Indies can be reached by sailing across the ocean.  Not the usual circuitous route.
The sailor protests.  He explains to the stranger that the world is flat. He points towards the horizon. If you look you can see where the world ends. No one has ever taken such a voyage. Even if someone was so inclined to try, they would never return.
The sailor tells that man the he prefers sticking to the shoreline. The men depart ways.
Christopher Columbus eventually made his way to the new world.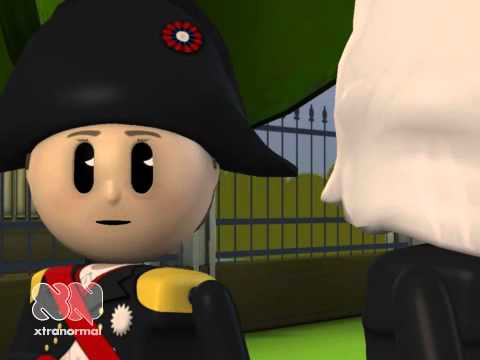 Beliefs and our subconscious are is a very useful and valuable arrangement. However, some of our beliefs limit our experience and do not serve us well.  Running silently in the background of our minds they can keep us safe.  The trouble starts when beliefs are not resourceful. They prevent us from getting what we want out of life.
Suppose I were to ask you if you believe that you are unlovable?  What would be your response?
I met someone that had this belief hard wired into their personality. All their experiences with the opposite sex was distorted or denied by her subconscious. Her friends and family really did not know the depths of her beliefs.  But I learned, over time, just how pervasive this belief was for her.  This invisible belief, running in the background of her mind, shaped her reality.  I saw her fall in love with man.  The man was in love with her as well.  Eventually she broke up with him.  The two of them were devastated.  Her subconscious prevented her from having what she wanted. Believing that she was not lovable was protecting her from a future hurt. Like the sailors belief kept him safe from falling off the edge of the Earth.
What are we to conclude from these two stories?  That beliefs are true and never to be questioned?  Surely not.  However, beliefs are true for the person who believes them.  Our mind will distort, and delete information that is contrary to our belief filter.
Beliefs come in differing strengths.  Strong beliefs have the most direct effect on shaping our lives.  These beliefs seem to us to be unshakable and utterly true.  Strong beliefs are tied to strong emotions.  Push on someone's strong belief and you will find an equally strong emotional reaction. Their "hot button".
Our 15th century sailor believed that the edge of the earth was just over the horizon. An unshakably truth for him bringing forth feelings of anxiety. Objectively, there is not an edge of the Earth. However, his subconscious belief filter was keeping him safe.
A Zen master faced with our sailor beliefs would take a different approach. Instead of confronting his beliefs directly he instead readily agrees with him. The earth is indeed flat.  Our Zen master wishes to take a different path to the sailors unconscious. He knows that if the sailor experiences the true reality he can changes his subconscious programing.
So the Zen master might say, "Of course the world is flat.  I cannot believe that others think differently. Why don't you and I go find the edge. That way we can put to rest the very subject of a round Earth."
Traveling together they walk north until they arrive back to their beginning. No, didn't find the edge in that direction.  They would turn south.  No, not in that direction either.  The Zen master would continue to encourage the sailor, "Clearly we just need to find the right direction.  For the earth is flat."  Eventually, once they had explored every direction the sailor might say, "You know, I don't believe the earth is flat.  I believe that it is round!"  The Zen master would smile and say, "I believe that too", and would leave the sailor to face the brave new world.
Most of us do not have a Zen master close at hand. So what are we to do? To review what we now know about beliefs:
Beliefs are very powerful and shape our perception of reality
They  are always "true" for the one that believes them
Beliefs are in our subconscious and we are not aware of them, for the most part, as we react to input from the outside world
You can have positive beliefs, those that are focused on getting what you want.  Or negative beliefs that keep you away from obtaining your desires.
So, like our Zen master,  we must explore the edges of our beliefs thoroughly.  First, bring them to the light of day.  In other words, bring your subconscious beliefs out into the open.  Then armed with this new information evaluate our beliefs in an entirely new manner.  Since deciding if beliefs are true or not true is a self-fulfilling prophesy.  Rather we should decide if our beliefs are going to get us what we want. If you want to be in a loving relationship, believing that no one can love you is self defeating.  Worse than that, you will make it true for yourself.  The subconscious will distort or delete anything that is not in accordance with your subconscious programming. Replace that belief with, "There are many people in this world looking for someone just like me."  Now isn't that a more resourceful belief?
You see because the last lesson in all of this is a greatest one of all.  You are ultimately in control!  These are your thoughts, your beliefs. So you can begin to shape the world any way you want. In my next article I will discuss how shaping your beliefs not only change your perception of reality, but actually change your reality!  Till then…….